Austrian Snow Tencel Bed Sheet Set
Regular price

$259.00

Sale price

$148.00
Grey and Blue - Single Size not available.

"These bedsheets are damn nice and soft! Never slept on blended bedsheets before, cooling new experience! :D" – Felicia Tang
The Unique Blended Snow Bedsheets were created to complement the snow mattress. These bedsheets are designed to help air move between your body and your snow mattress. This Bedsheet is the first of it's kind, being a blended bedsheet, it has the softest material in the market.
Blended Bedsheets – These bedsheets are the industry's first blended bedsheets. The blending process breaks down all the fibers to create the softest bedsheets in Singapore.
Cold

 

– Snow bedsheets are infused with our unique Cold-Liquid™ during the blending process to help create fibers that are able to absorb temperature from their surroundings. 

Skin Friendly

 

– Our bedsheets are individually inspected and tested to ensure quality for your perfect night's sleep and forget about your allergies

OEKO-TEX® Certified 

– OEKO-TEX® is one of the world's best-known labels for textiles tested for harmful substances. It stands for customer confidence and high product safety.
1. bedsheet Sizing guide

Single - 92 (W) cm x 192 (L) cm x 40 (H) cm

Super Single - 107 cm x 200 (L) cm x 40 (H) cm

Queen - 152 cm x 200 (L) cm x 40 (H) cm

King - 183 cm cm x 200 (L) cm x 40 (H) cm
2. 12 months Warranty

Our bedsheets are covered by a 12 months manufacturer warranty. For more information, check out our FAQ page.
3. 7 Nights Trial

Feel free to refund within 7 nights should the bedsheet not be perfect for you!
4. Shipping guide

Select your delivery option at checkout

- Standard Delivery
Arrives in 3 business days (Excluding Sundays)

- Same Day Delivery
Arrives on the same day. Cut-off time at 2pm daily.

- Insured Delivery
Insure your package from any delivery damaged and be eligible for any damage caused by the trip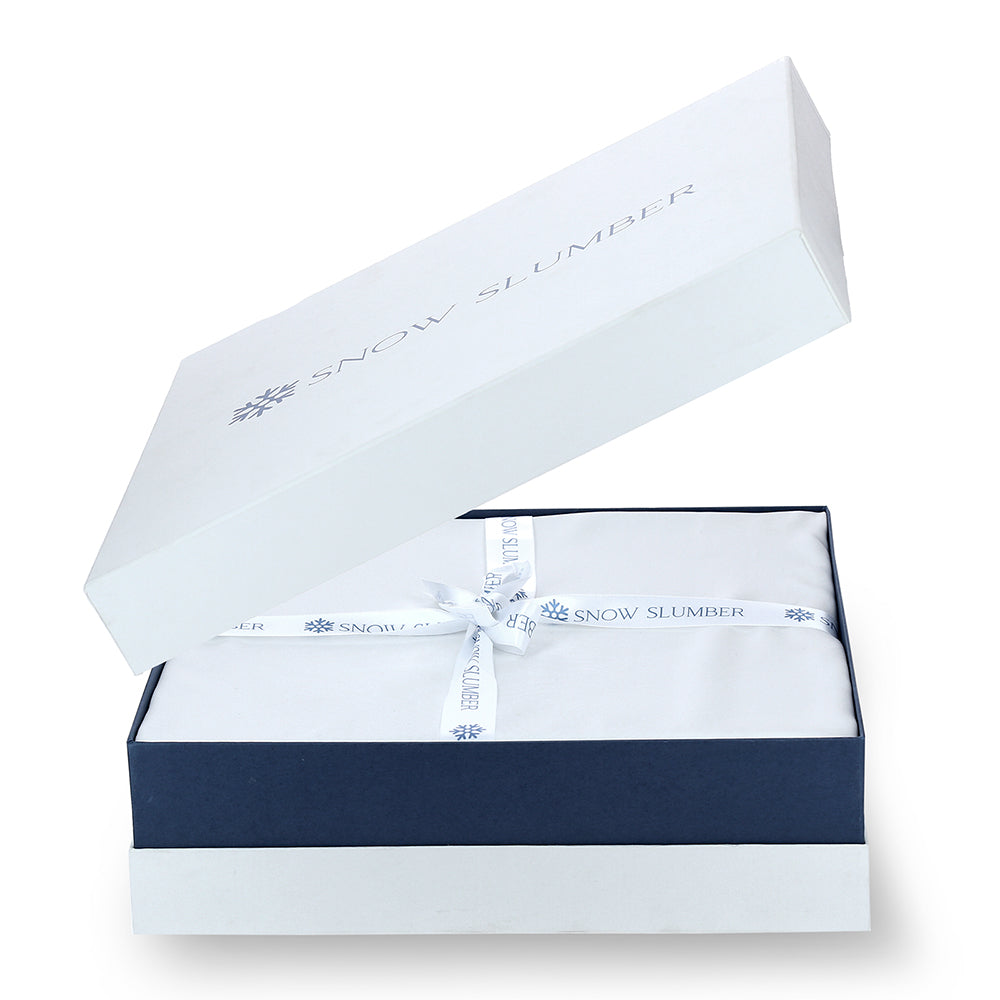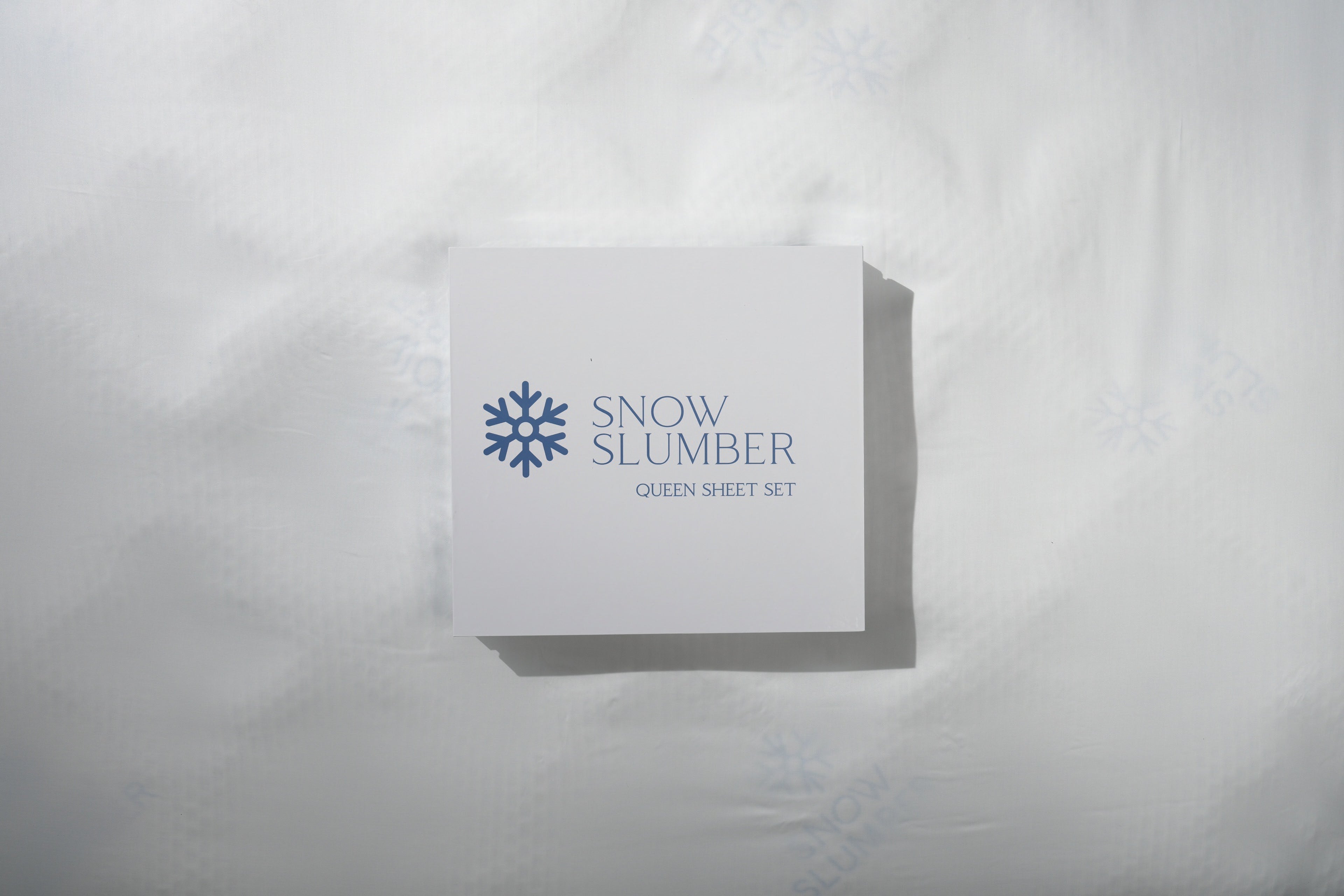 snow Guarantee
Free Island-Wide Delivery

Free Delivery Around Singapore

12 Months Warranty

We're Proud of Our Products!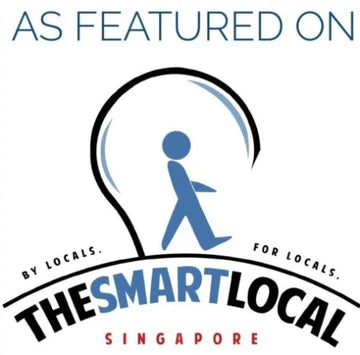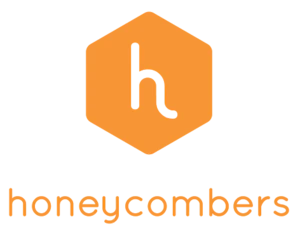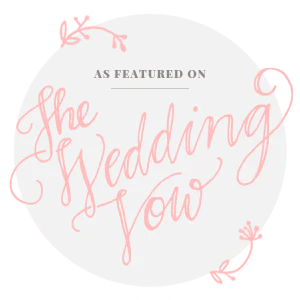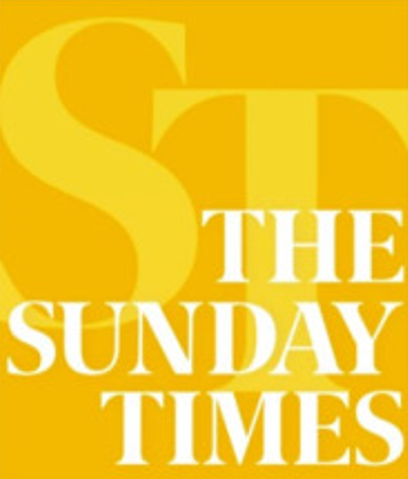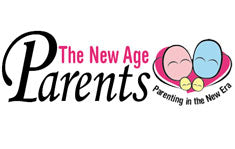 Coldest Sheets In Singapore
Our Bed Sheets are made with Uniquely Blended Austrian Tencel Fabric. It's made sustainable and uniquely grown eucalyptus trees designed for bedsheets. It's specifically grown on USDA Hardiness Zones 8–11, giving them the best environment to thrive and grow into healthy trees.
Sleep Colder with Snow-Silk™ Technology
Water-Blended™ Austrian Tencel

Austrian Tencel is a type of rayon. Our sheets are uniquely blended with water. This mixture is then pushed through small holes to form threads.

Thread Count - 800

Higher-thread-count sheets are made with finer (thinner) yarns. The more yarns that fit into a square inch, the smoother, denser, and more durable the fabric.

Snow's Glacier Silk™

Our Glacier-Silk™ offers a cooling effect and moisture-wicking properties. it is also renowned for its glossy texture and luxurious appeal.
high quality with 800 THREAD COUNT
Sheets that are 800 thread count are almost always double-ply, meaning they are twice as thick as 400 thread count sheets. Double-ply sheets are thicker and more durable, so they tend to last longer, justifying higher prices. They are also ideal if you sleep with pets because they're better at resisting pet hair
Colder Sleep with Glacier Silk™
Our Glacier-Silk™ is a natural thermal regulator and maintains body temperature all night through. When it is cold, thanks to the air captured between the silk threads, the heat is kept inside creating an isolation effect. That is the reason why silk is known to keep the body cold in summer and warm in winter.
EXTRA DURABLE WITH BLENDED AUSTRIAN TENCEL
Our Water-Blended™ Austrian Tencel is known for its excellent durability. With proper care, our sheets should last for many years, resisting thinning, pilling, and fading. Our sheets are generally very durable. They also tend to get softer over time as you use and wash them more.
Sustainable Sources
Our Tencel is one of the most sustainable fibers because it's harvested from certified wood sources and is fully compostable and biodegradable. It has even earned BioPreferred designation from the U.S. Department of Agriculture, which is only granted to products made from renewable resources.
other benefits
Superior Cooling

Experience the ultimate in cool comfort with our superior cooling tencel bedsheets. Fall asleep in luxury.

Superb Breathability

Transform your sleep with our tencel bedsheets. Designed for superior breathability, they'll keep you cool and comfortable all night long.

100% Natural Tencel

Experience the ultimate comfort of our 100% natural tencel bedsheet. Sleep soundly knowing you're resting on pure, sustainable materials.

Eco-Friendly Material

Discover the luxurious comfort of our eco-friendly Tencel bedsheets. Experience a restful night's sleep with sustainable materials.

Hypo allergenic

Experience the luxurious comfort of our hypoallergenic Tencel bedsheets. Sleep peacefully knowing that your bed is free from allergens.

Anti-Microbial

Experience the ultimate in comfort and cleanliness with our Tencel bedsheets. Our anti-microbial technology keeps your bed fresh and healthy.
Testimonials

I don't sweat at all using my sheets. It's actually very cold! Even when I'm just using a fan!

Michelle Ng
Helps to make the snow mattress even colder! LOVE IT

Jasmine Lim
Softest sheets known to man kind lol. Worth every dollar!!!

June Tay
SOOO happy with the sheets that my fiance and I got from Snow Slumber. We sleep so much better!

Amanda Lee
My dogs can't get enough of the bedsheets. Best part? DUR DOESN'T STICK!

Abigail Wee
The bedsheet itself is already sooooo super cold!

Charlene Tay
Join 10,000+ Other happy customers!
Adeline

Bedsheets are amazing and so silky comfortable! My baby and I sleep so much cooler now compared to my old bedsheets! Very good for humid weather in Singapore!

Jacelyn Pang

Sleeping the Snow Slumber's Snow-Silk Technology bedsheets helps me to sleep a lot better. Helped to improve my insomnia within 1 week.

Tan Ying Bei (@UTASONG)

The design is amazing. It fits in my bedroom perfectly! I bought the white one and it's a lot colder even with just the fan turned on!
FAQs
Is it really colder than other tencel sheets?

Our Water-Blended™ Tencel is a cooling fabric that can help keep you comfortable in hot weather.It wicks moisture away from your skin and allows air to circulate, which helps to regulate your body temperature. Tencel is also environmentally friendly and biodegradable, making it a good choice for those who care about the planet.
What is Water-blended austrian tencel made of?

Tencel is made from cellulose in wood pulp that has been harvested from sustainably managed forests. It is made into cellulose fibre by dissolving the wood pulp with a solvent to produce a wet mixture.
Is it safe for people who are sensitive to allergens?

Tencel has the added benefit of being great for allergy prone or sensitive skin. It's soft smooth fibre feels kind as it gently drapes on your skin and wicks any moisture quickly away. It helps keep the skin dry and avoids irritations.
Will it shrink or thin over time?

Tencel can shrink during its first wash but will retain its shape after that. Typically tencel shrinks around 3-5%, which is similar to cotton. To avoid shrinkage, wash on a lower heat and do not tumble dry. Always follow the care instructions on the label if in doubt.
What is the trial period about?

We offer 7 days trial. After your purchase, should you not be satisfied with our bedsheets. Feel free to refund it back to us. All we need you to do is drop us an email with your order number and we will take it from there!
How do i return it for a refund?

Once you drop us an email within 7 days of delivery to request for a refund, we will engage team to collect it from you within 5 working days and proess your refund.
Do you sell returned sets?

We do not sell returned sheets. Once the sheets are collected, we will pass them on to charity after inspection.
How long is the warranty?

The warranty is 12 months.